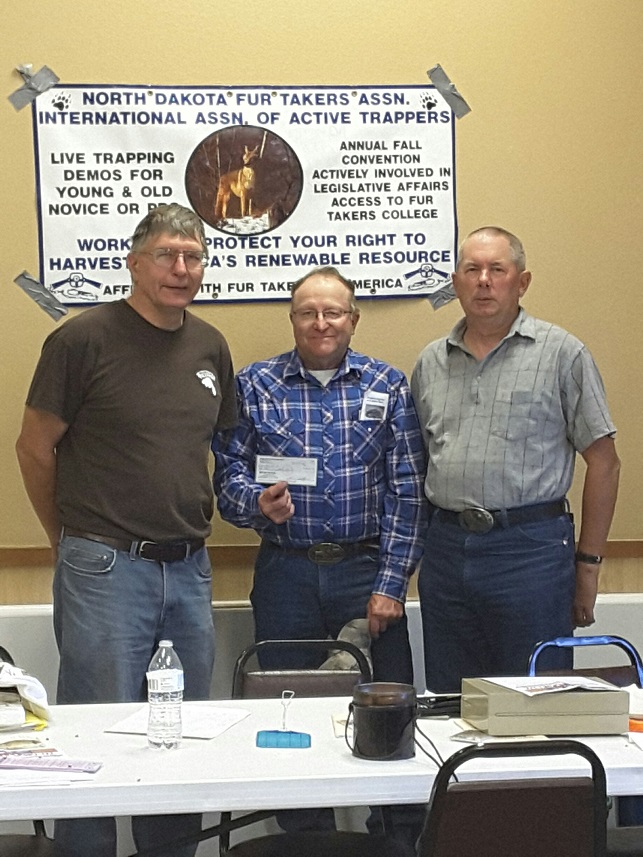 Bruce Willyard and Mike Liane present a check for $5000 to Harold Johnson to help defeat Montana ballot Initiative I-177. If passed this would make it unlawful for all trapping on public lands in Montana.
Hello fellow Fur Takers - Here are a few Dates of Interest.
Fur Harvesters - Fur Auction, January 16, 2017 - LRD December 18, 2016
NAFA - Fur Auction, February 9-14, 2017
GO GREEN - WEAR FUR
Fur is a Natural Renewable Resource that is Eco-Friendly!