The North Dakota Fur Takers Fall Rendezvous will be held August 25-26, 2023 at the Foster County Fairgrounds in Carrington, ND. Come and experience the fun!
EVENTS PLANNED
(All times listed are Central Time)
Friday August 25, 2023
Doors Open at Noon for Dealer Setup
Registration for Rendezvous
5:00 pm Coyote Trapping Contest
6:00 pm Potluck Supper - Bring a dish to share.
7:00 pm Board Meeting
Saturday August 26, 2023
6:30 am – Check Traps
7:00-8:00 am – Breakfast
8:00 am - Doors Open - Registration and Vendors open for business, Silent Auction
8:20 am - Official flag raising by Veteran members (Gulf war and Vietnam will be represented) with Pledge of Allegiance and Star Spangled Banner - Thank you Vererans.
8:30 am – Demo – Putting up Beaver
9:30 am – Demo – Beaver Trapping - Lloyd Jones and Scott Evens
10:30 am – Fur Market: Past, Present & Future – Daro Crandall, Farmers Fur House
11:30 - 2:30 pm – Lunch: BBQ Brisket, Meal provided on site, Free will offering
Business meeting with election of officers, Door Prizes, Fun Auction, Awards.
2:30 - 3:30 pm – Using Fur in a Down Market - Kyle Krebs
3 :30 - 4:30 pm – Delta Waterfowl Trapping Methods – Mike Liane / Employment Opp ortunities with Delta Waterfowl - Mike Buxton
4 :30 pm – Silent Auction Winners Announced
4 :30 pm – Raffle Drawing
5:00 pm – Cleanup

Demos
Lunch at 11:30 am
Business Meeting
Auction
Raffle
Supply Dealers
Tailgating
Fur Handling
Newhouse Trap Display
Additional Events are still being planned
On Saturday August 26 the Annual Fall Meeting will be held. An election of officers will be held at that time. If you have anyone in mind, please nominate them at the meeting.
Remember to bring your raffle tickets.
Bring a Lawn Chair
Renew your membership
Buy supplies
Subject to change without notice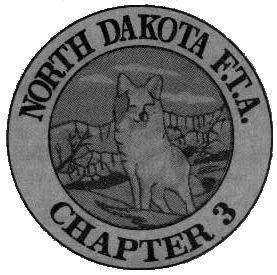 For more information contact:
Bruce Willyard 701-652-2109
Dave Doeling 701-652-3527
Camping available on site - no utilities
Camper parking at City Park - with utilities
Chieftain Conference Center - 701-652-3131
Carrington Inn & Suites – 701-652-3982