The North Dakota Fur Takers Fall Rendezvous will be held August 23-24 at the Foster County Fairgrounds in Carrington, ND. Come and experience the fun!
EVENTS PLANNED
(All times listed are Central Time)
Friday August 23, 2019
Doors Open at Noon for Dealer Setup
5:00 pm Coyote Trapping Contest
6:00 pm Supper - Bring Desserts
7:00 pm Board Meeting
Saturday August 24, 2019
6:30 am – Check Traps
7:00-8:00 am – Breakfast
8:00 am - Doors Open - Registration and Vendors open for business
8:30 am – Demo – Clean Skinning Beaver – Bruce Willyard
9-11:30 – Kids BB Gun Shoot (Must have a guardian who is registered at the convention)
9:30 am – Demo – Putting Up Fur for Profit – Mike Liane and Bruce Willyard
10:30 am – Demo – Bobcat Trapping – Andy Weiser
11:30 am – Lunch – Meal provided on site, Free will offering
11:30-2:30 pm – Business meeting with election of officers, Awards, Fun Auction
2:30 pm – Demo – Doing Repairs on Coyotes– Mike Liane
3:30 pm – Demo – Coyote Trapping – Andy Weiser
4:00 pm – Raffle Drawing
5:00 pm – Cleanup

Demos
Lunch at 11:30 am
Business Meeting
Auction
Raffle
Supply Dealers
Tailgating
Fur Handling
Additional Events are still being planned
On Saturday August 24 the Annual Fall Meeting will be held. An election of officers will be held at that time. If you have anyone in mind, please nominate them at the meeting.
Remember to bring your raffle tickets.
Bring a Lawn Chair
Renew your membership
Buy supplies
Subject to change without notice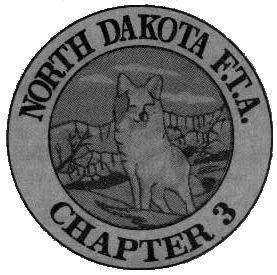 For more information contact:
Bruce Willyard 701-652-2109
Jerry Belile 701-674-3264
Camping available on site - no utilities
Camper parking at City Park - with utilities
A block of rooms has been reserved at the Chieftain - 701-652-3131
Carrington Inn & Suites – 701-652-3982